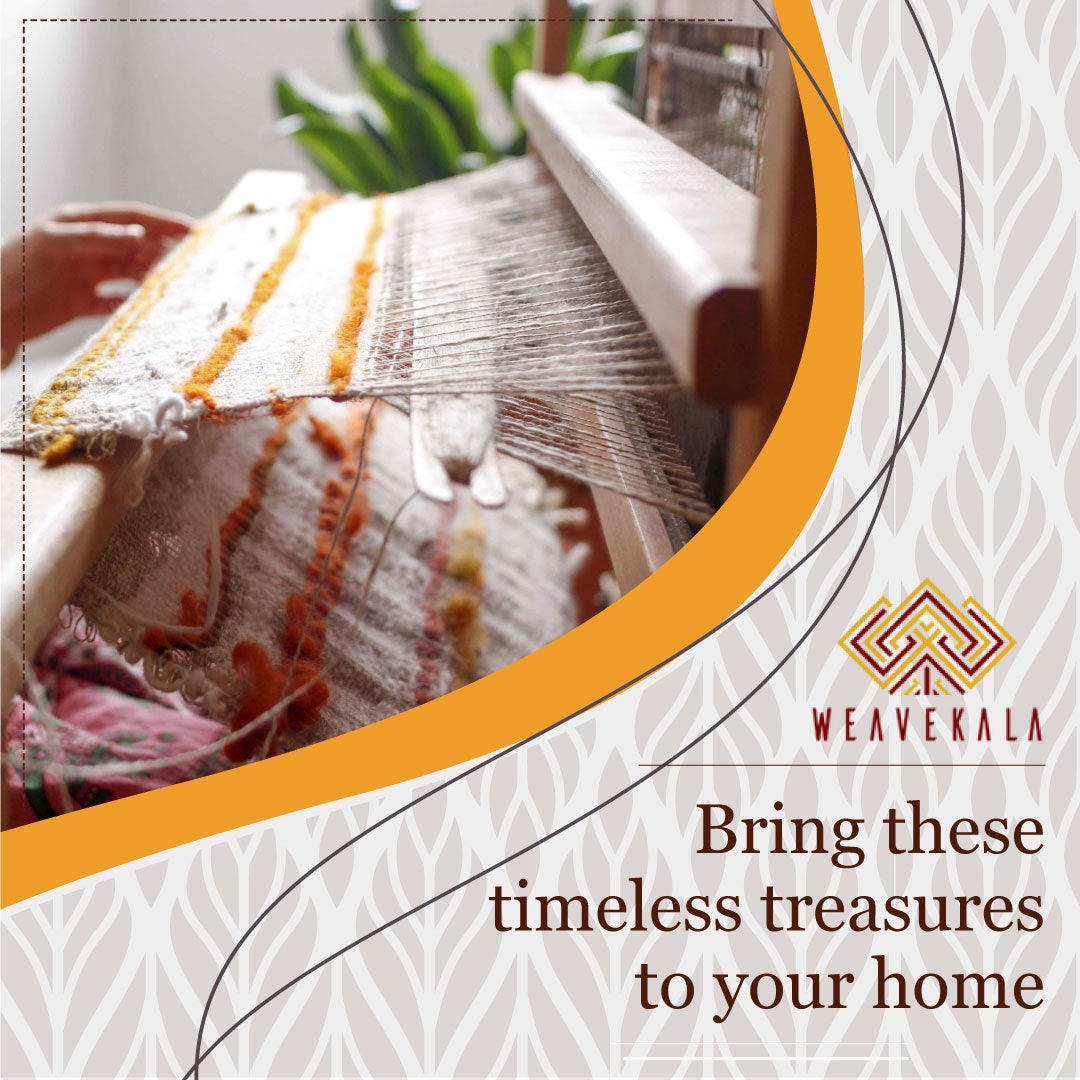 New Arrivals
Here's some of our most new arrivals products that people are in love with.
What People Are Saying
Hap Hap Happy with my Beautiful Ajrak Duppatta and stole. Lovely soft fabric, colour & design. Moreover sweet people who helped me patiently with my confusion over a range of colours, material and products within my range. Love to shop again at Weavekala. Thank you and Good luck TanuPrateek.
Absolutely a perfect place to shop good quality stuff.. Awesome quality with fine clothes..Too much pleased with their collections and service and fast and safe delivery! Totally satisfied!
Simply loved the products!! Beautifully handcrafted!! Thank you weave kala team for the prompt service and supreme quality products!!
Osm collection by weavekala, loved the cotton stalls and bedsheets collection is also osm.
I loved their all products, in fact with in week I purchased 2 cloths .....moderate price plus quick service….their dupattas are to die for…loved all purchases.
Excellent quality of all collection ❣️💕 I loved all my purchases…must go with Weavkala… just want to everything is best there 👍👍 contribute to make Atmanirbhar Bharat ☺️
The Dupattas are to die for 😍😍😍 loved the quality and the design. It was love at first sight the moment i opened the package. Truly amazing Tannu💋 definitely recommending to my friends and family.
Sorry! Products are not enough.
Recipient email can't be blank.
Send on must be within 90 days from now
Recommended product
3
Regular price
Rs. 3,999.00
Regular price
Rs. 3,999.00
Regular price
Rs. 3,999.00